100% COMPOSTABLE MATERIALS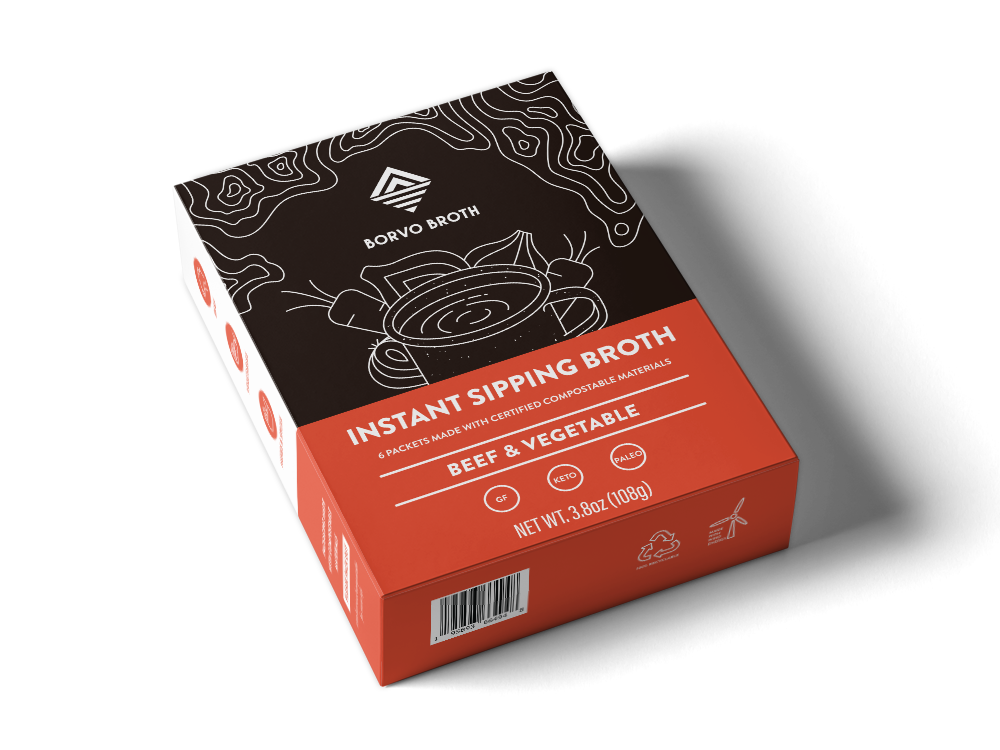 We knew we wanted to take the comfort, taste and nutritional value of slow cooked broth with us on our adventures into the backcountry. The problem was, the only packaging options for light-weight, instant broth were all made of plastic. This challenge set us out on our greatest adventure yet: to create our own product, from box to wrapper, using only 100% compostable materials.
Over the years, we've partnered with conservationists, material scientists and packaging manufacturers to design a box and single-serving packet using nothing but compostable materials and are proud of our creation; compostable packaging, that works just as well as plastic, for us and for the planet.